YES: 100% natural & handmade

YES: 10x more scratch resistant than stainless steel utensils

YES: High sustainability level: 2-5 years

YES: Extreme heat conductivity
"These are not only beautiful but extremely well made too. I got over plastic, silicone, and stainless steel utensils a while back. I've always LOVED wooden pieces and when I saw this pleasant TEAK set, I just knew I had to have them."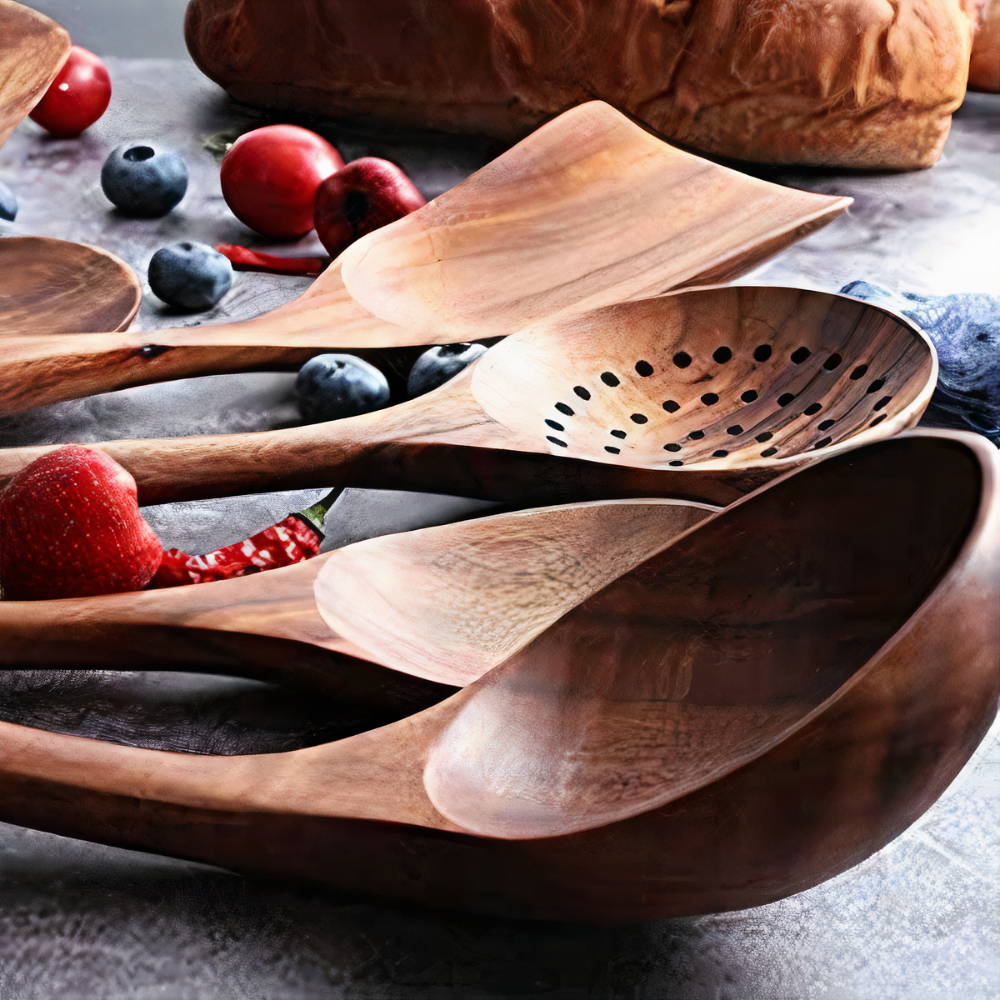 Extremely High Quality Wooden Pieces that will replace your synthetic plastic, silicone, and stainless steel utensils.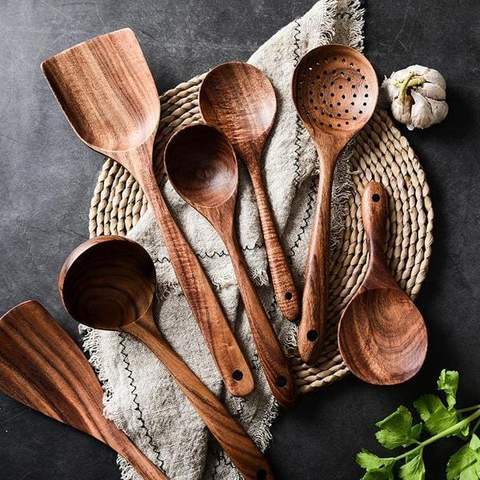 An outstanding investment that will help you avoid scratching your pots and pans.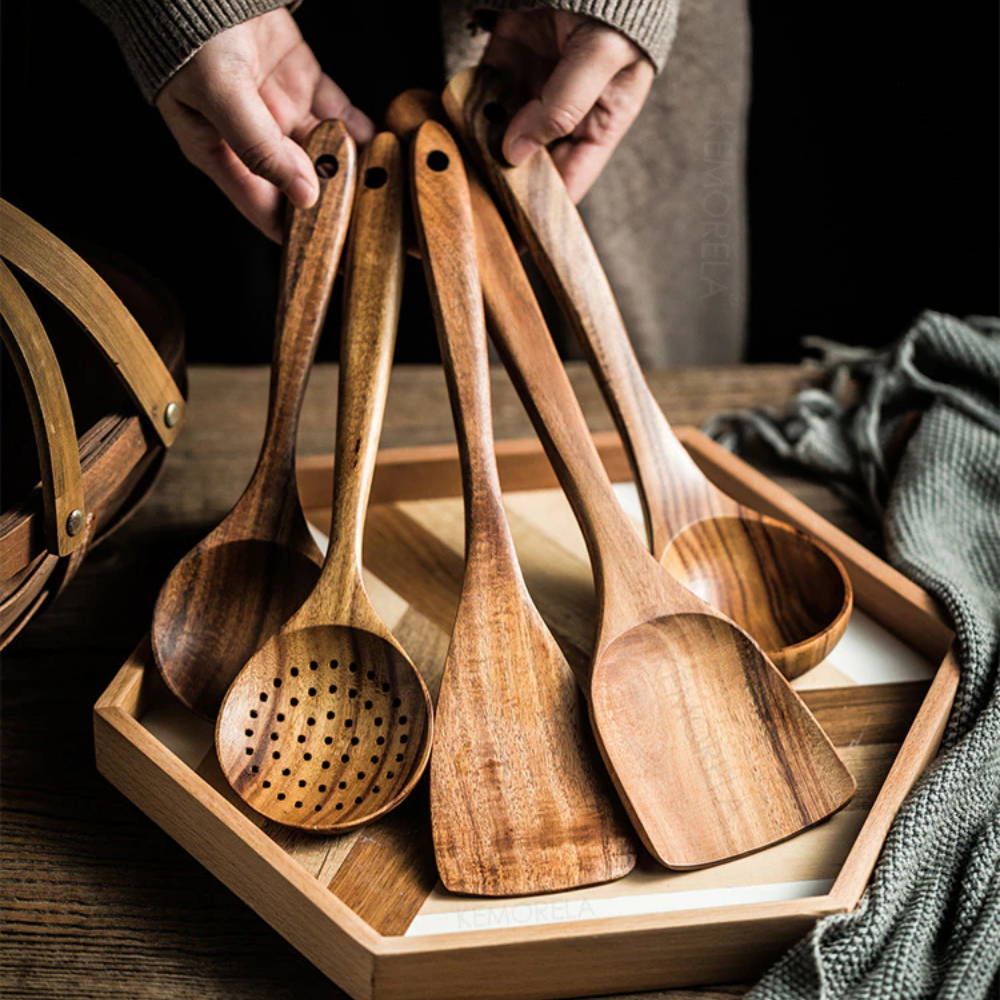 Extremely ware resistant lasting 2-5 years, without any synthetic toxic chemicals suitable for high heat cooking.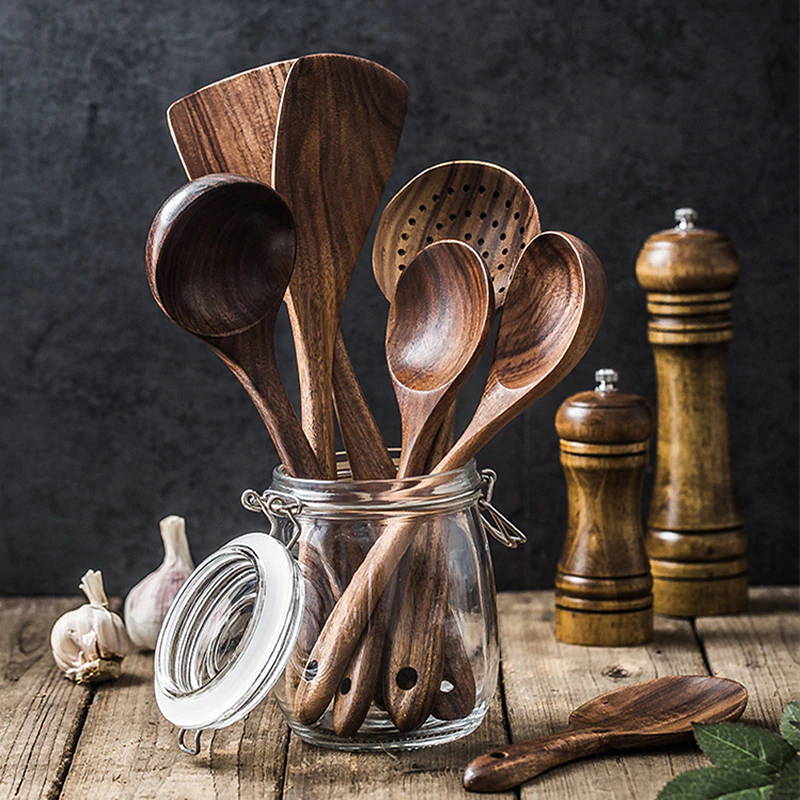 Fabulous grain, and shape a great gift as an upgrade. Good for cooking pasta, sauces, tossing salad, serving soup, flipping pancakes, eggs, or fish.
Upgrade to PluckyWare™ Natural Teak Wooden Cooking Utensils, A Choice To Love
Journey into "A Pure Kitchen". The wooden spoons for cooking are Handcrafted & Polished with high-quality Teak wood. Designed with you in mind. Ensuring you have healthy, safe, elegant, beautiful, and stylish cooking without any damage to the non-stick coatings of your cookware set. TOXIN FREE - Wooden Spoon made from Natural Teak wood construction will not react with food or beverages, or produce any hazardous fumes. Easy to clean 100% Authentic & handmade.
Our wooden spoons set includes
What is the length of these?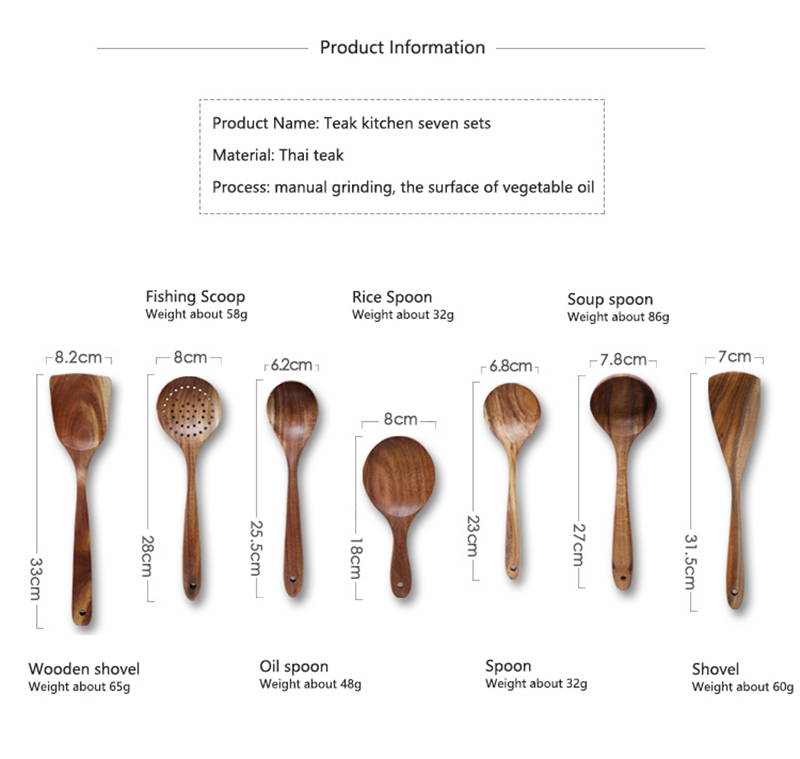 Can I use them to fry food?
Yes, you can use the wooden utensil set to fry your food. Note it good to also limit exposure to a couple of seconds after each use, in other words rinse and dry after each exposure. To main the long lasting durability.
How do I take care of them?
Use them with neutral soapy warm water by hand and dry thoroughly after every use.
How well do they perform?
State-of-the-art wooden utensils are excellent insulators. An amazing aspect of these utensils is their ability to absorb lesser heat so that when you cook at high temperatures, your hands will be safe. Therefore cook your food at high temperatures with these wooden cooking utensils spoons and shovels without any health concern.
Do they have any added coating?
No they do not have any added synthetic coating. Nor should they. We believe "Natural quality is worth the work" There is a natural vegetable-specific varnish for kitchenware added to preserve until you receive the wooden utensil set. After receiving them, and cleaning them, wipe the edible oil once or twice, let it dry naturally, and then use it. No need to worry.
Secure one-click checkout with these payment options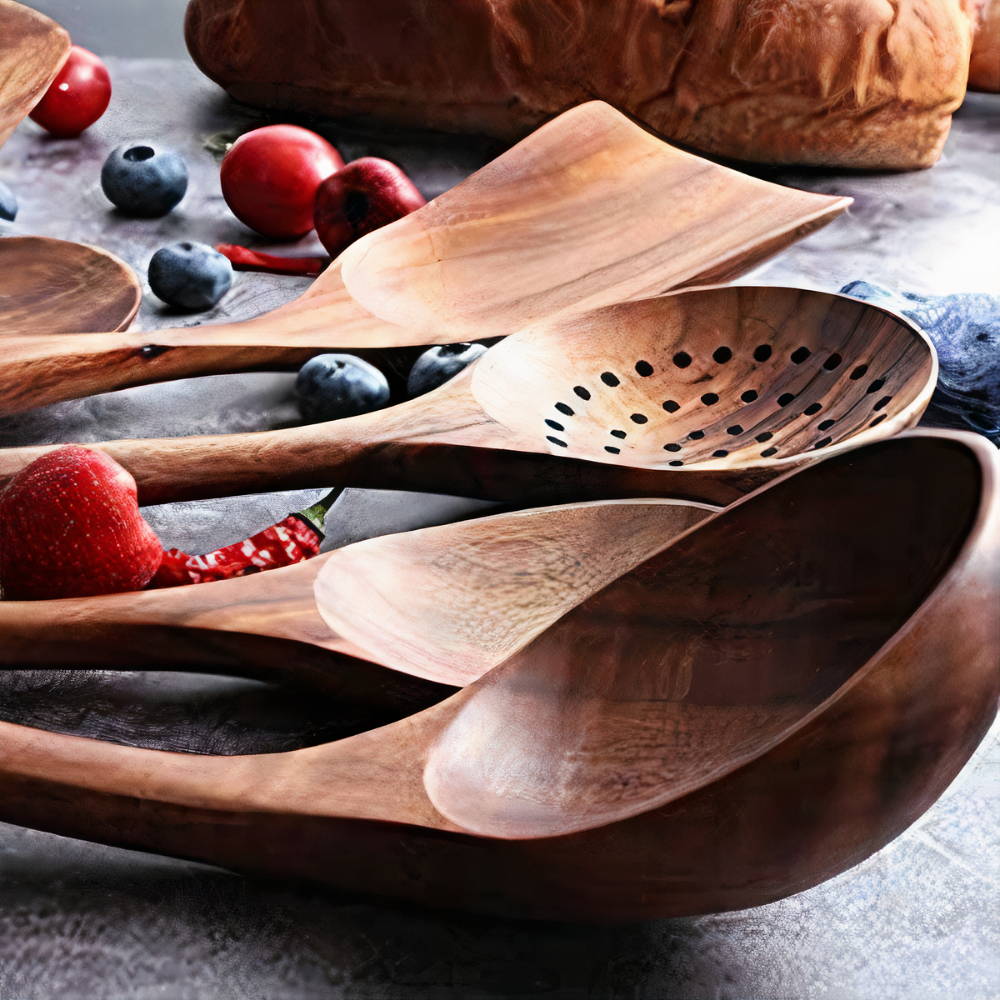 Get ride of unclean KitchenWare and try PluckyWare
All you need is natural kitchenware.
We don't just sell Toxin Free Kitchenware

A better and more clean life
Make your pure kitchen come to life, with your personal natural teak wooden teak spoons

We use the finest non-toxic natural materials from our planet.

We ship every single order for free, with no minimums or tiers whatsoever.

Clean wooden spoons to establish your kitchen.